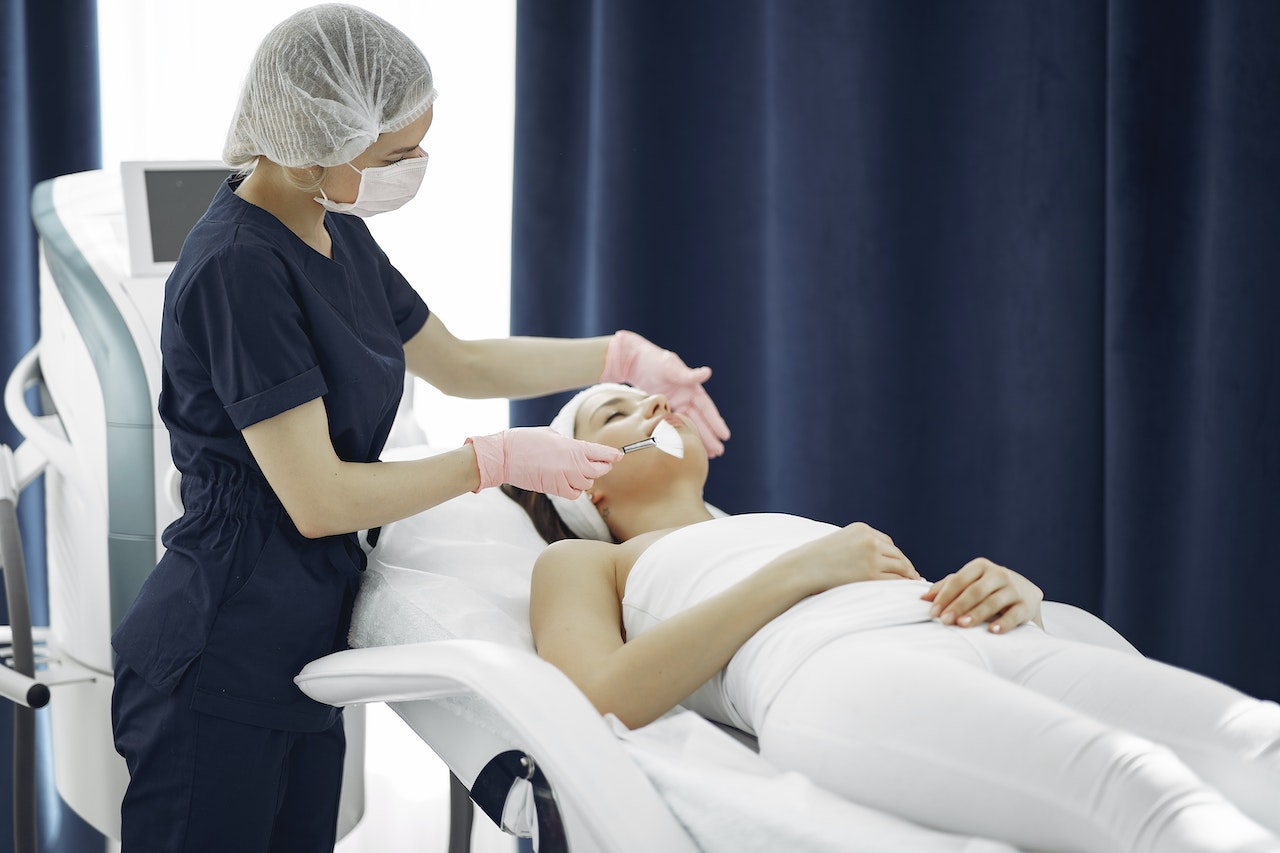 Jan 13, 2023
The 7 Best Pre-wedding Facial Treatments
Preparing for your wedding day can seem like a never-ending series of pampering, measuring, practicing, and making choices. Choosing a dress, choosing the flowers, the wedding location, the reception area, and the food are all part of making everything perfect.
Of course, another part of the preparation is the personal appearance. Hair, nails, and make-up are also part of the pampering and preening to achieve a fabulous look. Additionally, many brides, and even a few grooms, choose to treat themselves to a spa day leading up to the big event.
While there, skin toning, cleaning, and hair-managing facials can help the soon-to-be newlyweds to achieve a radiant appearance. Don't trust your big day to anyone less than the professionals at the best spa and laser center in NY. Let's look at some of the more popular prenuptial facial treatments.
Why Choose Skin Treatments?
Weddings are often a chance for a couple to splurge and indulge themselves. After all, most couples only plan on getting married once, so why not make it memorable? Plus, it's nice to be waited on and catered to, especially when it involves self-care.
Weddings are also huge photo-ops, so it's essential to look as good as possible. An immaculate dress, perfect flowers, and a splotchy face doesn't exactly make for the best wedding album memories.
You're guaranteed to put your best face forward with a professional-quality skin treatment. Clean, clear skin, no blemishes, red marks, or unwanted hair, and a glowing complexion help not only appearances but also attitudes and confidence, which are perfect for your wedding day.
7 Top Pre-wedding Facial Treatments
Gearing up for the wedding can be stressful at times, but it can also be one of the most joyous days of a couple's lives. Friends and family have gathered, delicious food will be served, and much dancing and revelry will likely ensue. This is often a joyous day for many people near and dear to the couple.
So, getting ready can involve quite a few moving parts and special considerations. Giving your face a refreshing makeover can help improve appearances and add to the magic and electricity of the entire day.
These top 7 facial treatments tend to be some of the more popular and beneficial skin care procedures couples or groom, and bridal parties tend to choose.
Peels
Also called chemical peels, these dermal treatments use naturally acidic chemicals to remove outer layers of dead or damaged skin. The peel helps to reveal younger skin, promote new skin cell growth, and helps to rejuvenate the overall skin appearance.
The chemical peels come in different formulations and strengths for various applications and results. Acne scarring, sun damage, fine lines and wrinkles, and uneven pigmentation can all be helped with peels.
It is essential to consult a professional before choosing a peel, as some skin is more sensitive and should be tested before the saved date. Nobody wants an adverse reaction the day before their wedding.
Additionally, any recent sun damage can be exasperated by a peel. If you have questions or concerns, talk with your skin technician before beginning the process.
Dermal Fillers
Dermal fillers are safe and effective injections made under the skin to help plump and smooth the skin. Dermal fillers can help reduce wrinkles, facial lines, and sagging skin. By giving the skin a little more tension, it's possible to remove or reduce some of the creases and lines which develop on the face over the years.
Lips can also be enhanced with fillers for a more plump and full appearance. Even double chins or eye bags can be positively affected by fillers. These injections are only temporary, though, and won't last forever. Most dermal fillers last between 6 and 18 months. It's also advised to have the dermal filler procedure done a week or so before the wedding to let the fillers begin to settle naturally.
Clear + Brilliant
Laser skin treatments and resurfacing have become popular treatments in the last decade. As skincare technology has advanced and the equipment used has improved in quality, these treatments have become more sophisticated and effective.
Clear + Brilliant is a popular type of laser skin treatment that can reduce acne scarring and pore sizes, improve skin texture, lessen wrinkles and lines, and reduce some of the harmful effects of the sun, such as discoloration. This skin treatment focuses on the outermost dermal layers.
CACI Facial
With so many different efforts relating to our health and appearance based on what machines, medicines, and procedures can do, it's often overlooked how much our bodies do every day. Our natural systems constantly work to replenish and rejuvenate skin tissue, so giving these processes a little helping hand never hurts.
Sometimes, activating the body's natural responses is the key to a successful facial treatment. With a CACI facial, the patient's face is subjected to tiny electrical impulses, which help to tone, tighten, and lift the muscles. The skin's elasticity can also be improved using the CACI facial. This can help to reduce the appearance of fine lines and wrinkles.
These facials are taking the place of Botox treatments for many patients, as the effects are similar and the potential for a reaction to Botox is negated. Skincare professionals are also excited about the possibilities of this treatment, as it can be a relatively quick and painless procedure with excellent results.
Microneedling
Another excellent skincare treatment many wedding participants choose is microneedling. This process involves, like it sounds, tiny needles, which penetrate and stimulate the skin. Although not necessarily painful, the needling process tells the body to produce new skin tissue since the current tissue is being degraded.
Certain types of microneedling also involve using ultrasonic frequencies, such as RF or radio frequency energy, to affect the deeper tissues and help to stimulate elastin and collagen development.
As a skincare treatment, microneedling has become one of the more popular procedures for patients looking to improve various skin conditions. Whether electing to treat wrinkles, skin discoloration, or more severe acne scarring, microneedling helps to activate the skin's natural rejuvenation processes.
Using tiny needles, this process pinpoints damaged skin areas and penetrates deeper into the dermal layers to stimulate tissue regeneration.
IPL Photofacial
As mentioned earlier, modern skin care processes have improved drastically with greater access to scientific research and technological advancements. Understanding how the body creates skin tissue and produces healthy skin is beneficial in developing tools and products to benefit these natural processes.
An IPL or Intense Pulsed Light Photofacial exposes the skin to short bursts of high-frequency light waves. The intensity of the pulsed light can be adjusted to meet the needs of the individual and their skin treatment regimen. The IPL penetrates the skin's tissue to create heat. By pinpointing certain areas of skin to treat, the IPL can help the body process and remove damaged tissue faster.
The IPL process also stimulates the body's production of more collagen and elastic fibers, which benefits skin tone and overall appearance. Through IPL Photofacials, clients can see a rejuvenated skin appearance and feel in only a few treatments.
Laser Hair Removal
One of the most popular and regularly used wedding day beautification practices is removing unwanted hair. Shaving, waxing, and hair electrolysis are all practices that have been used for years to varying effects and results.
Throughout today's text, we've discussed how technology is changing the beauty and cosmetic industries. The use of lasers is another example of how technology can transform a known practice into a more precise and virtually pain-free procedure.
With laser hair removal, a specialized device emits laser light onto the skin and unwanted hair areas. The laser heats the skin and hair follicles, causing them to cease producing hair altogether. Whereas shaving, waxing, or plucking temporarily removes hair, laser removal is a much more permanent technique.
Laser hair removal usually requires a series of sessions to halt all hair growth completely. Some areas of dense hair may need even more treatments to inhibit hair growth. Patients will feel some warmth on the skin and can have slight swelling or redness following the procedure. It's wise to allow a few days for the skin to return to normal.
Blissful Beauty
Preparing for a big event or special night out requires added attention to appearances. For your wedding day, though, all the details count. The bride and groom are the centerpieces for the day and it's a chance for friends and family to revel in their beauty and elegance.
At Bared Monkey Spa, we offer our clients the best procedures and machines available on the market, whether for a wedding or just a trip to the shore.
We take great pride in providing FDA-approved laser removal equipment and innovative skin rejuvenation services, reducing acne scarring, CoolSculpting®, and even laser tattoo removal services. Contact us today for an appointment or to get started with our beauty transformation processes.