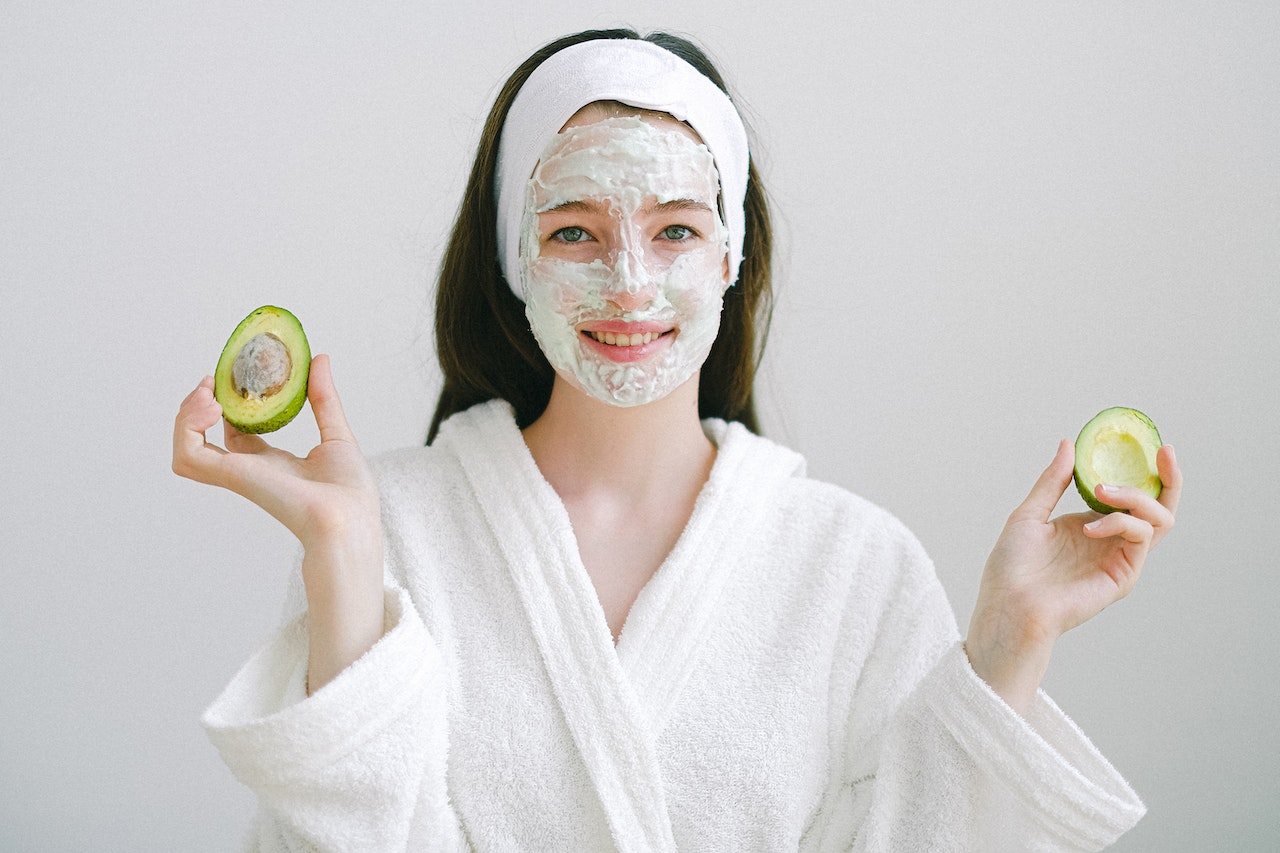 Sep 23, 2022
Get a Beach-Ready Body with Non-invasive Cosmetic Procedures!
Many are hitting the beach, lake, or pool with summer upon us. Although your outfit may be on point, how does your bikini line or skin tone look? If unsure, it may be time for skin and hair rejuvenation. Let's run down some beach-ready mile markers and see where you measure up.
Is Your Body Beach Ready?
In today's world of body-positive outlooks, it's important to remember that nobody's body is perfect. Each of us is unique, and our spirits are as important as any exterior features.
That said, there's also nothing wrong with wanting to take extra steps to make you feel the best about your body and its appearance. Being body positive also means having pride in your appearance and feeling confident in your skin.
So, when you plan to head to the beach or any other location where you might reveal more than usual, you may want to get your body tuned up to your best standards.
Maybe some skin discoloration or stubborn hair needs to disappear. Or you're looking to tone and tighten a few spots. At Bared Monkey, we have what you need for non-invasive cosmetic procedures NY.
How Can You Be Beach Ready?
Getting 'beach ready" can mean many different things for each individual. Hitting the gym or exercising in your spare time, gradually spending more time in the sun, or finding all the right clothes and accessories for summer fun can be rewarding beach prep activities.
Others may consider all the water sports and outdoor activities they'll get into. At the same time, another group is focused on picking out summer reading materials and big umbrellas to lounge beneath.
Plan Ahead
Bared Monkey's treatments and therapies help to add the right finishing touches to a person's overall physique.
From our pinpoint hair removal systems to healthy and natural options for skin rejuvenation, several valued services can assist clients in feeling and looking their best. Let's look at some of the most popular and effective treatments available.
Research Laser Treatments for Body Contouring, Skin Rejuvenation, and Hair Removal
When considering cosmetic treatment and therapy options. Some options are more invasive, involving cutting, injecting, or applying reactive chemicals. These options are popular and medically safe, although not the best choice for everyone.
A different subset of treatments involving lasers, radio waves, and other wavelengths of light is also a popular option for several conditions and procedures. Laser therapies are considered non-invasive and safe for most patients, too.
Laser therapies have been around for many years in many different forms and applications. For the modern beauty regimen, many individuals manage their appearances with a mixture of diet, exercise, and some clinical approaches to body, skin, and hair care.
Laser treatments seem to be a vital step toward leveraging technology to become more precise in our quest to stay youthful and look our best.
But, how do you know which one is right for you? Although there's no perfect answer for every patient, we've decided to highlight and outline what treatments we consider the best and most effective.
CoolSculpting® to Eliminate Stubborn Fat
CoolSculpting®, also known as cryolipolysis, uses freezing temperatures to kill and dislodge fat cells. Since fat responds to cold much better than other cell tissues, minimal discomfort or damage is imposed on the cells surrounding the fatty deposits.
For the CoolSculpting® procedure, a technician will use a machine that works two-fold. Using a vacuum-like applicator, the technician gently draws the skin between two cooling panels freezing the fat cells. A treatment will last anywhere between 30 minutes and an hour.
Once the fatty cell tissue is frozen and eradicated, it begins to dislodge and is removed through the body's natural processes of eliminating waste. This process will last 4-6 months and should leave the patient with a slimmer and smoother physique in the targeted areas.
Laser Hair Removal Treatment for Smooth and Hair-Free Skin
One of the most popular laser treatments is for the removal of unwanted hair. Using laser pulses, a technician can pinpoint specific areas for hair removal.
A laser is a high-energy wavelength of light that can be focused and pulsed on the skin. The laser heats the follicles to a point where they are burnt and no longer viable for growing hair.
Once the hair follicles are destroyed, in most cases, they won't grow back, and the patient is left with smooth, hair-free skin. No stubble, razor bumps, or ingrown hairs, either.
Advanced PiQo4™ Treatment for Pigmentation Removal and Skin Rejuvenation
Are you concerned about skin discoloration and splotches? Do you suffer from out-of-place skin pigmentation or an unsightly birthmark? You may even be looking to remove an old tattoo or the remnants of other skin markings. These are just the procedures the PiQo4™ Laser treatment system was designed to handle.
A PiQo4™ laser is a high-powered, acoustic-based skin treatment system. Instead of generating heat with this laser, the PiQo4™ uses pulses of sonic energy in nanosecond intervals to stimulate deep collagen rejuvenation and growth.
Since the laser does not use heat, it is safer and more widely applicable for patients, even those with more sensitive or fair skin. The treatments can also be less spaced, with less recovery time needed.
Lumenis® M22™ Intense Pulsed Light to Treat Blemishes, Acne, Aging Signs, and Sun Damage
Another popular laser treatment for skin's signs of aging is the Lumenis® M22™ Intense Pulsed Light (M22 IPL) photo facial treatment. For this procedure, patients don a mask that emits laser light pulses onto and into the skin. Patients are also treated with a cooling gel to ease the temperature changes associated with the laser light pulses.
The laser deconstructs older collagen, skin cells, red blood cells, small blood vessels, and melanin. This allows your body to remove the old tissue and stimulates the growth of new, replacement tissue.
This is another example of non-invasive laser-based treatment, so patients should feel minimal discomfort and no downtime. This is also a highly tailored treatment, depending on your skin tone and the areas of skin you wish to revitalize.
Luxury HydraFacial® Treatment to Remove Dead Skin Cells, Impurities and Gently Luminate Skin
If you're looking for a non-laser light approach to skincare, the HydraFacial® treatment is a great option. Not only does the HydraFacial® system work for all skin types, but it's also mild enough to be used on almost any patient.
HydraFacial® uses a combination of three treatments in one. The patient is first treated with a skin cleanser and exfoliator, which loosens dead and damaged skin and dirt and debris on and in the skin.
Next, the technician will use an instrument similar to a tiny vacuum to suck up all of the dislodged skin and debris. Finally, a saturating skin bath of antioxidants and peptides helps to leave the skin looking and feeling fresh and healthy.
These treatments are completely customizable for patients and offer a virtually pain-free procedure. There are some restrictions for this procedure based on other pre-existing factors or other recent procedures, so check with your skin specialists to see if you're cleared.
Gold-plated RF Microneedling to Improve Skin Elasticity and Reduce Aging Signs
Microneedling involves using very small needles to make a series of micro punctures on the skin's surface. The punctures then lead to inflammation, which, in turn, stimulates new growth of skin tissue and collagen.
RF Microneedling combines microneedling with radio frequency energy to boost the microneedling process. Combining the two tissue disruptors stimulates collagen and tissue at the surface and lower layers to ramp up production.
This natural skin rejuvenation encouragement gets your body to work at making skin look fresh and new, instead of using chemicals or injected substances.
GentleMax PRO™ Therapy to Remove Spider Veins
GentleMax PRO™ therapy is a laser-based treatment option that cools the area of skin affected by the laser blasts before and after the laser pulse. By reducing the temperature differences and potential inflammation of surrounding tissues, the GentleMax™ can precisely pinpoint what tissue is being treated while leaving surrounding tissue primarily unaffected.
Varicose and spider veins are usually veins and capillaries that have risen to the skin's surface and create unsightly veins or redness. Spider veins, in particular, can show up on facial skin around cheeks, noses, and under the eyes, as well as arms and legs.
With the GentleMax™ machine, the veins are pulsed with laser light to destroy them effectively. Once the lasers heat these veins, they break down and are eliminated through the body's waste removal systems. New blood vessels will open up, sub-surface to replace these old veins.
Define Your Needs
No matter which procedure you're interested in, the professionals at Bared Monkey are trained and experienced enough to help you decide on the perfect treatment plan. Bared Monkey specializes in non-invasive cosmetic procedures NY.
With locations at Grand Central and Penn Station, these beauty experts will surely have what you need. Text (551)230-6569 or email CARE@BaredMonkey.com for assistance in booking or rescheduling appointments.