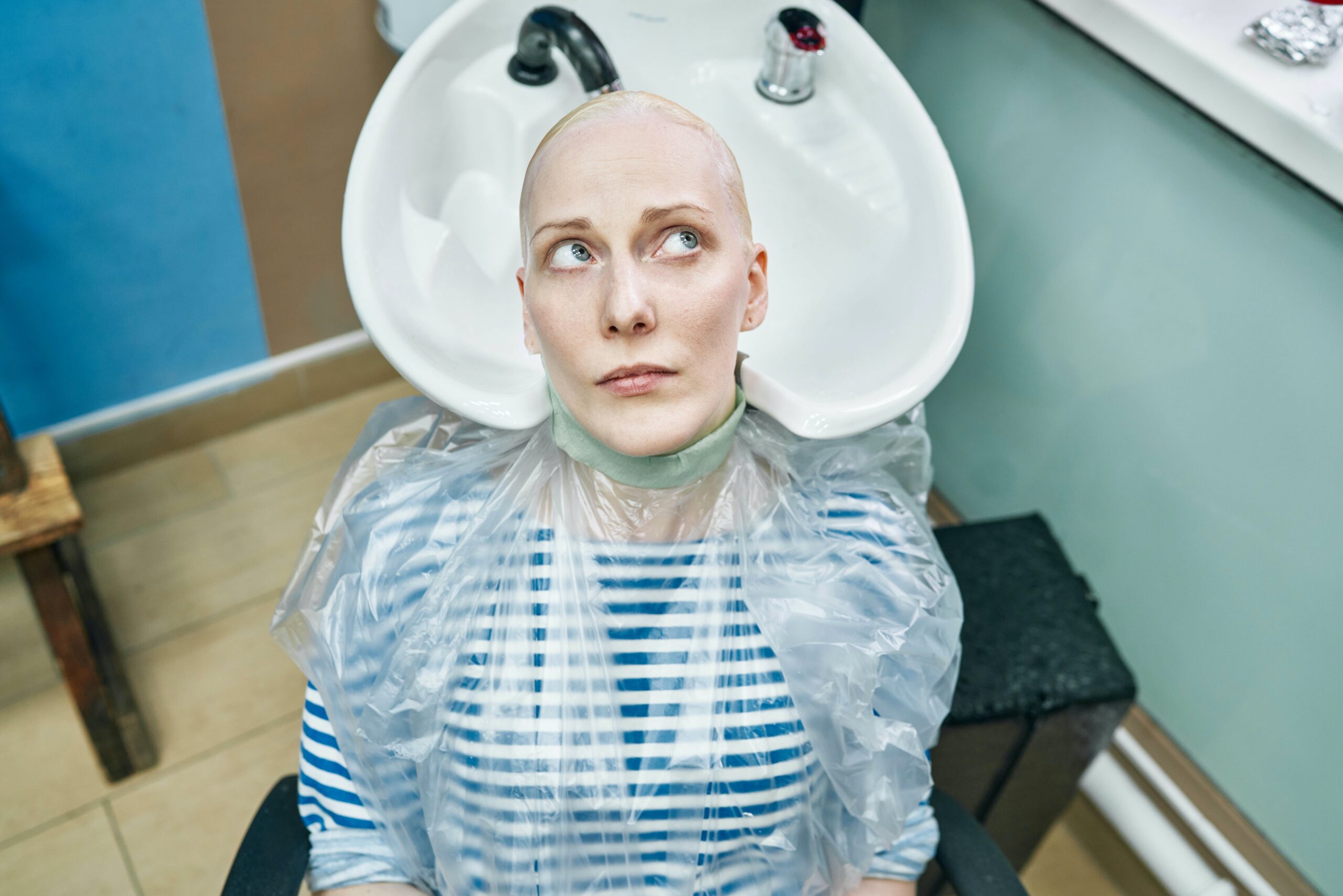 Nov 4, 2022
How Many Laser Hair Removal Sessions Are Needed?
Removing unwanted hair has traditionally meant cutting, shaving, or tweezing. The process was imperfect, with few other options. Creams and waxes have also been used with varying results, with a trade-off between hair removal and skin discomfort.
Removing unwanted hair may be a cosmetic, business, or socially motivated decision. One of the least invasive cosmetic procedures, it can be accomplished with few consequences.
With laser hair removal, a relatively painless and highly effective procedure has become available. This technique blasts hair and hair follicles with high-frequency light. The results are impressive, but different hair and skin types can affect the number of treatments needed. Let's look at the various factors determining the number of treatments required.
What Is Laser Hair Removal?
At Bared Monkey, the premier laser hair removal spa in NY, our experts will be able to offer consultations about timeframe and removal methods, depending on your traits. Not only do we cover the procedure itself, but also the initial and post-treatment plans, as well.
When many customers inquire about laser hair removal, they may know the procedure and terminology but rarely understand the process. In actuality, it's safe and an excellent alternative to a razor and tweezers.
Laser hair removal is a process of using laser light rays, which are high-frequency beams of light. When the lasers are focused on hair follicles, they heat them to a point at which the follicle root is destroyed. Additionally, the strand is unable to produce more hairs.
With a razor, the hair is cut off at the surface of the skin, still leaving a follicle root. With pulling, plucking, or waxing, the hair and some follicle are pulled out, but there is still the potential for the hair to regrow.
How Does Laser Hair Removal Work?
Laser hair removal has transformed the health and beauty industries with a practical and relatively pain-free method of removing hair. Individual results will vary, but by and large, laser hair removal is the most effective and longest-lasting method available.
The hair removal is accomplished with high-frequency, high-intensity beams of laser light. By focusing the light on unwanted hair follicles and heating the pigments around them, the follicles are rendered lifeless and unable to produce hair.
Laser treatments usually take multiple sessions to remove the desired hair effectively. By following a pattern or hairline, technicians can work accurately and precisely. Once the treatments are completed, a person can stay hair free for months, years, even decades, with minimal maintenance hair removal required, as needed.
What Body Parts Can Undergo This Treatment?
Laser hair removal can be performed on virtually any part of the body, with the most popular being areas which are hard to shave, are prone to razor burn, or require constant maintenance.
The only areas to avoid are the eyelashes, eyebrows, or any location on or near the eyelids. The eyes are too sensitive to risk exposure to laser blasts.
It's also best to have a trained and experienced technician perform the hair removal procedures, especially for more sensitive areas of the body. Understanding how many laser treatments each patient needs to remove hair safely is critical to avoid excessive skin damage.
How to Prepare for the Treatment?
To start, you'll want to have a plan on where you'll have the procedure completed. Choose a reliable office with a solid reputation and reviews, if possible.
 •  Most salons or spas will offer an initial consultation to determine and discuss the client's procedures. Make sure to ask your laser hair specialist many questions before the process, so there won't be any surprises later.
 •  Let your skin lighten as much as possible. The more contrast between a person's skin tone and hair color, the more effective the laser treatment will be. This means avoiding self-tanners, bronzers, tanning beds, or other artificial pigment changes.
 •  Avoid the sun. Regarding the first preparation tip, sun exposure should be avoided as much as possible. Wear a hat, cover-ups, long sleeve shirts, and SPF 30 or higher sunblock when unavoidable. Notably, if the skin is sunburned, the procedure can't be performed on that area.
 •  Check with your doctor if you're currently prescribed medications. Depending on what you're taking and what you have done, you may need to stop taking certain medications, such as blood thinners or anti-inflammatories.
 •  Refrain from using lotions, oils, or other skin treatments on the days of treatments. It may be advisable to suspend certain skin lotions or creams containing perfumes during the treatment time frame.
 •  Avoid plucking or waxing. The follicle is most readily destroyed when a hair root is present. Also, you don't want the skin irritated or inflamed before the treatments.
 •  Shave on the days of treatment. Although you don't want to pluck or wax the area, shaving is a good idea. The more exposed the follicle is, the more effective the laser will be at generating heat and destroying the root.
What Can You Expect From the Treatment?
During the treatment, a technician will start by outlining the area in which they'll be treated. Clients are supplied with goggles to help avoid any extra laser exposure.
Any additional hair needing to be trimmed will be attended to, and the technician will begin administering the laser.
The laser feels similar to a rubber band moderately snapping on your skin. Not completely painless, as each client's pain threshold is different.
Still, the alternatives of wax, electrolysis, or plucking involve considerably more discomfort. On average, most patients see around 25% hair loss each session.
How Long Does the Procedure Take?
On average, a laser hair session is an hour long. Overexposure to the laser can irritate the skin, so most sessions book for an hour.
Most patients can also sit in a chair for around an hour before other daily routines or duties must be attended to.
The laser hair procedure is minimally invasive, too, and it's possible to undergo treatment on a lunch break, assuming the client's job isn't too physically taxing or involves sun exposure.
The density of hair follicles, skin complexion, and hair color will also help determine the length of the sessions and overall treatment timeframe.
How Often Can You Undergo the Treatment?
Clients are advised to wait two weeks between treatments to give the skin adequate time to heal or reduce swelling. This hiatus also provides time for the hair follicles to go through a cycle of hair growth, thereby showing which follicles are still active.
If skin redness or irritation is persistent or long-lasting, the time between treatments may be extended. Additionally, any noted adverse reactions to the laser should suspend treatment until the client can consult a physician.
How Many Sessions Do You Need?
Each client will present their own set of variables, but most require between 12 and 15 sessions to affect the targeted follicles ultimately. The density of hair, the contrast between skin tone and hair color, and the skin's ability to heal or recover will all play a part in determining the total amount of treatments needed.
It is important to remember that some hair removal maintenance will most likely be necessary throughout the client's life, as nature truly has a mind of its own. Some clients may find, too, that some regions of their body are much easier to render hairless than others.
Other Laser Treatment Options
Laser hair removal is a safe and effective option that will have you toss your old razors and tweezers in the trash. Once a person experiences laser hair removal, they'll wonder why they haven't tried it sooner.
At Bared Monkey Spa, we specialize in laser hair removal and are considered a top laser hair removal spa in NY. Our trained technicians work with several other laser-based skin and hair treatment options.
Whether looking to revitalize the skin and remove acne scarring, remove an old and faded tattoo, or reduce some wrinkles or age lines, we have high-quality laser and electronics-based equipment to handle the jobs quickly and virtually pain-free. Contact us today to see how laser technology can positively impact your life.