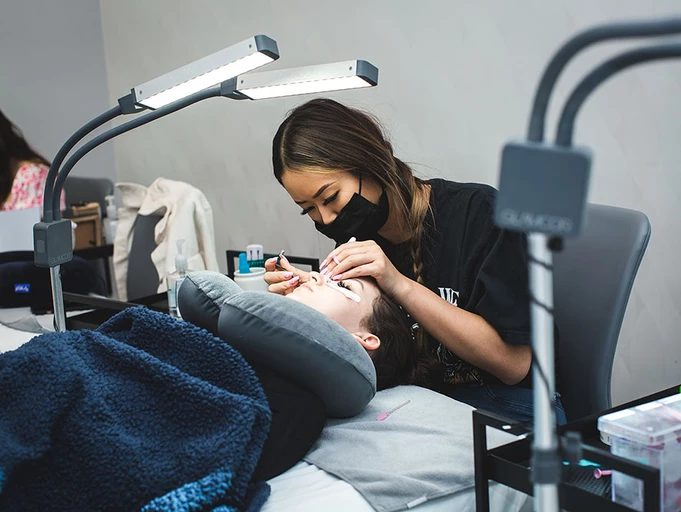 Jun 3, 2022
What Should You Know Before Heading to a Spa and Laser Center?
Undergoing laser hair removal at a spa and laser center in NY is overall, a painless method to remove unwanted hair from the face and body. Laser hair removal works by heating the hair follicles to stop new hairs from growing. This forces the hair follicles into a state of dormancy for an extensive period of time.
In order to achieve the most out of your laser hair removal appointment, observe the following guidelines leading up to the day of your appointment. Following these guidelines reduces the risk of skin damage and discomfort. Here's what you need to know before visiting a spa and laser center in NY.
What You Need to Know Before Laser Hair Removal Treatment
Prior to your appointment, avoid doing any of the following activities and skin treatment routines:
Stay Out of the Sun
Laser hair removal treatment is most effective on skin that hasn't been tanned or otherwise affected by the sun. Avoid sun tanning or going to a UV tanning bed for at least two weeks prior to your appointment. The main reason to stay out of the sun is the fact that skin that's been exposed to the sun may get damaged by the laser during the hair removal process.
You won't be able to undergo treatment if the area has sunburn, peeling, or hot to the touch.
Don't Use Topical Products
Your skin needs to be free and clear of topical products. They include:
Deodorant
Sunless tanning lotions
Makeup
Lotions
Oil
Numbing cream
The area to be treated must also be free from chemical fillers and Botox. Also avoid undergoing a chemical peel or microdermabrasion for at least 14 days prior to your appointment. If you've had any of these procedures, you should mention it to the dermatology consultant at the laser center in NY to discuss when it is safe to undergo laser hair removal.
Shave the Treatment Area 24 Hours Prior
Make sure to completely shave the treatment area at least 24 hours before your appointment. This helps avoid irritation. Do not use chemical depilatories, tweeze, wax, or use any other type of hair removal treatment for at least two weeks before treatment. You want the hair root to be intact so it can be destroyed by the laser.
Avoid Certain Medication Before Your Appointment
Certain medications such as blood thinners or Retinol should be avoided in advance of your laser hair removal. Blood thinners can trigger an adverse side reaction and Retinol will cause your skin to become even more sensitive to the lasers, causing the treatment process to be painful and irritating.
Research and Learn About the Procedure
The spa and laser treatment center will provide you with literature that explains the process, what to expect during treatment, the type of laser being used, and the kind of results that you'll see after each treatment. You can trust the information that's given to you as the treatment center needs to provide consistent results for their patients. But you may have questions that aren't answered in the literature, or you may want to learn more about how a particular laser works.
Multiple treatments are required for laser hair removal because of hair growth patterns. Hair, no matter where it's located on the body, grows in waves. The hair you see on top of your skin is the latest wave of hair that will eventually fall out. There is always another wave of hair waiting to emerge from underneath the skin to replace the hair that falls. Everyone is different in terms of hair growth, and research can help you get an idea of how many sessions you may need to obtain complete hair removal.
People tend to share their personal experiences with laser hair removal in blogs and articles. These can be an invaluable source of information, especially when it comes to your hair color and type. You can get an idea of what to expect from the process during and after, and the likelihood of something unusual happening after a treatment.
The staff at the spa and laser center can help answer your questions and explain the laser hair removal process along with the risks of undergoing the procedure. Write up a list of questions to ask when you make your appointment as part of your research process. They do this work every day and have seen all aspects of laser hair removal, and can answer your questions with authority.
Look for a Spa and Laser Center in NY with Experience and a Good Reputation


It's important to have your laser hair removal performed at a spa that has years of experience, can show positive results, and has a long list of satisfied customers. You might be tempted to go with a provider that's working out of their apartment or home due to the lower cost, but you won't get the results you're looking for.
Laser hair removal devices that are designed for home use are known as intense pulsed light (IPL), and can't provide the same intensity as a medical laser. These lasers are cleared for home use, but they're not intended to be used on multiple people, may not be capable of removing light hair colors, and may not have the strength to damage the follicle root. You're better off going to a spa and laser center that can show its work and results.
Another reason to come to a spa is safety. The dermatology consultants are trained to properly perform the hair removal process with the laser, understand how to use it correctly, and won't put you at risk of an accidental burn or skin damage. You're also being treated with hair removal lasers that are specifically designed to deliver a pulse of light into the skin at a specific depth to prevent damage and still be effective.
You receive far better service at a spa and laser center with trained technicians and medical-quality lasers that are proven to do their job effectively. The risk to your skin is minimal, but you get the results you're after.
Call Us Today to Learn More About Laser Hair Removal
At Bared Monkey, we want to help you look and feel your best. We use the latest in laser technology to effectively remove unwanted hair from all skin tones and hair colors. We have over 10 years of experience with laser hair removal and thousands of satisfied clients. Our treatments are pain-free and affordable and prevent ingrown hair while halting the return of unwanted body hair. We at Bared Monkey offer treatment for first-time clients and provide touchups to remove hair that escaped the laser.
Get in touch with us to talk about our services or make an appointment for laser hair removal. We're here to answer your questions and set up a reservation with one of our staff members. Bared Monkey also offers services that include CoolSculpting fat-freezing, tattoo removal, pigment removal, and spider vein removal.