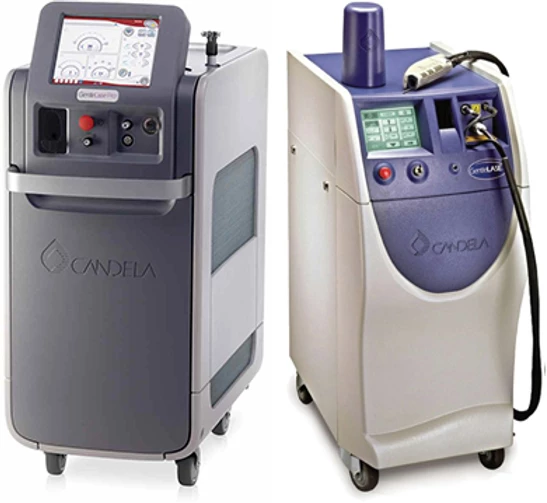 Aug 14, 2020
Watch out for NON-FDA APPROVED Laser Equipment
Laser Hair Removal in NYC has taking for a very bad turn in the last few year as many discounted websites sweeping deals across the whole city. You will find unbelievable price with fabulous reviews. However most of them are not legitimate businesses. More and more business turn to Non-FDA cleared equipment to save cost, some of them even manufacture their own machines to blend into their business to cut the cost.
Picture shows FDA cleared Candela Medical GentleMax units
Does it matters?
Most FDA equipment went through years of research and updated constantly to achieve better and safer results. Non-FDA cleared equipment are design to generate income without taking additional risk, thus most of them do not have a brand, or self branded.
All laser equipment has to be tested frequently to minimize the chance of adverse reaction, so patients can have consistent result results. Most if not all Non-FDA cleared equipment will not be maintenance by a professional engineer. And non of the insurance company will cover Non-FDA equipment, so the patients are left unprotected.
Tip:
If you are not sure about your laser provider, you can contact them directly and verify their equipment on FDA website. Make sure research for a picture of the real machine, some SPAs will put a brand sticker on a counterfeit equipment. And remember to report it to consumer affairs and FDA if you found a counterfeit FDA equipment.