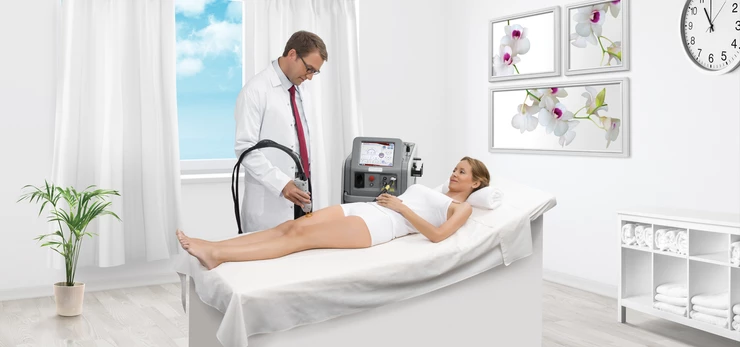 Sep 1, 2020
NOT ALL LASER EQUIPMENT ARE THE SAME
"Laser", such a pricey name. However it is now cheaper than waxing or shaving with permanent results. Not all the laser equipment are the same. Some Laser equipment are build with client's comfort in mind, others are build for faster results. But all of them should have FDA clearance first.
At Bared Monkey Laser we only use the state of art equipment, our clients' feedback is very important to us, clients can enjoy our laser treatments instead of endure the pain throughout each session.
We use FDA approved Candela GentleMax Pro and Alma Soprano Lite Hair Free, Pain Free™   laser,  after only a few treatments you will be left with silky smooth skin and will be free from daily shaving, painful plucking or expensive waxing.
Our technician will gradually heat your hair follicles instead of your skin, by applying high repetition beams with low fluence on your skin. More discomfort comes with higher fluence. Our equipment is designed with clients' comfort in mind, instead of delivery all the energy to burn your follicles and your skin at once, we gradually heat up and burn your follicles, but not your skin.
Reviews from one of our clients: …….The session was not long, all I felt was a very warm tip was sliding against my skin for about 10 minutes………………
Now let's check a 5 star review from other laser spa with different equipment.
My advice for a first timer would be to: 1) always get the numbing cream (70 bucks a tube not included in price) and 2) take a strong pain reliever before the apt.
Even with the same equipment, the laser hair removal process can be different. To achieve the optimum results painlessly, your technician need to be knowledgeable, PATIENT, and most importantly they need to be understanding.